Hours are 7:00 – 3:30 Tuesday – Saturday
4811 S Tyler St. Tacoma, WA
—
Cedar Decking
10/3/2019
Western red cedar c & better clear 8′ and lengths only $4.00 per/ft
https://seattle.craigslist.org/tac/mat/d/tacoma-clear-2×6-western-red-cedar-400/6992015891.html
9/4/2019
Here Now, and more on the way, large volumes of Port Orford cedar 2×6, kiln dried, clear (no knots) at a hard to believe  price
6′, 8′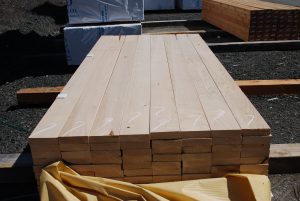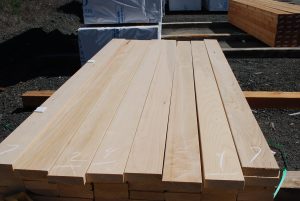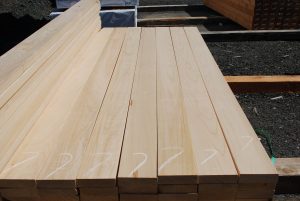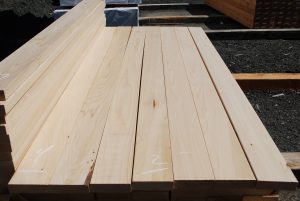 We have all sorts of cedar materials to offer including fence supplies, siding, shingles, timbers and boards. 
If you are looking for high quality and fair priced cedar decking look no further, Alaskan yellow cedar, Western red cedar, Incense cedar, something for all.
Western Red cedar, kiln dried select appearance grade
5/4×4 8′-16′ lengths
5/4×6 8′-20′ lengths
2X6 8′-20′ lengths
Alaskan Yellow cedar, kiln dried, select appearance grade
5/4×4 6′-20′ lengths
5/4×6 8′-20′ lengths
2×4 8′-20′ lengths
2×6 8′-20′ lengths
Plus all the 2×2's, 4×4's and 6×6's for posts and rails, Mill outlet is a metaphorical "Candy store" for all things cedar
Shiplap, Shiplap, Shiplap
Everyday between 1 and 5 people come in or call looking for shiplap.
New stock, 1×8 pine knotty shiplap, nice enough to stain but it seems everyone wants to paint their shiplap.
8′,10′ & 12′ lengths  $ 1.50 per lineal foot

Cedar shingles and shakes
It occurred to me the other day that a lot of people don't know where to find western red cedar shingles for repairs and new siding and accents. A contractor customer asked if we could get shingles and commented that "those things are hard to find" and I thought, if a contractor can't find them, what about everyone else? Well rest assured, if you are looking for cedar shingles, we have them ALL OF THE TIME. #1 grade that are 100% old growth and 100% edge grain. #2 grade which are certainly great for siding AND WILL SAVE nearly 35 percent. And if you want only the very best we also have a #1 SELECT sidewall, they are perfection!
It doesn't stop there, we also have Alaskan yellow cedar shingles, red cedar #2 5/8 tapersawn shakes that are a crazy good deal,  in addition to boxed, grooved and primed shingles.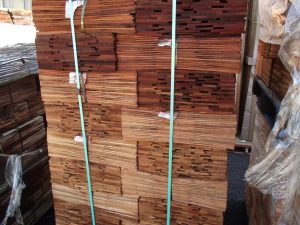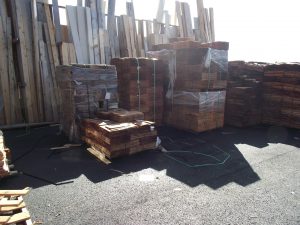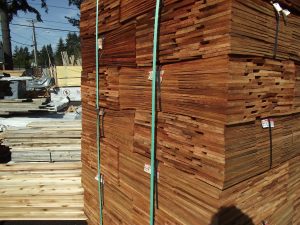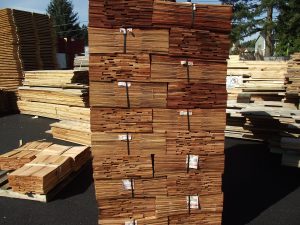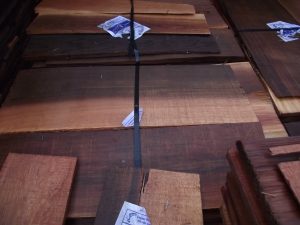 Alaskan Yellow Cedar Decking and more
The newest thing at Mill Outlet Lumber is Kiln dried select appearance Alaskan Yellow Cedar decking. We have a complete offering of sizes in 5/4 x4, 5/4×6, 2×4 and 2×6 and lengths from 8′-20′ long. Yellow cedar is strong and resits rot fungus and insects even better than Western red cedar and at a lower price. Left to weather naturally it turns an interesting silver gray color.
Spring Time Split Rail
Mill Outlet is the only place to get your Western Red cedar Split rail fencing. We carry high quality cedar split rail in large amounts and a variety of sizes and configurations
Pony weight, lightest weight and lowest cost, works great for wetlands delineation and ornamental landscape purposes but still robust enough for projects like parks and walking trails. Comes in 8′ and 10′ rail lengths and in 2 rail (3′ high) and 3 rail (4′ high). Corner posts, end posts and line posts.
Standard rail, is heavier and generally straighter grained material. Works for everything pony weight does but has a more robust appearance and durability. About 40% more expense than pony weight but also a lot more wood.  Comes in 8′ and 10′ rail lengths and in 2 rail (3′ high) and 3 rail (4′ high). Corner posts, end posts and line posts.
Jumbo weight rails can be used with standard posts to give a really heavy appearance. They do cost more but only 23% and that is only reflected in the rail cost since you are still using standard weight posts.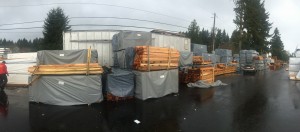 Tacoma Firelogs
What is all the hub bub about Alaskan Yellow Cedar. Not to worry we have no plans to quit on any of the other great products we carry, but beginning in March we are building a program around this great wood. Somewhat hard to find, stronger than Western Red Cedar, more rot and insect resistant and super tough. The best part is it is about 30% less expensive when compared to Western Red Cedar. We are currently stocking full rough sawn Appearance grade in 2×4, 2×5, 2×6,2×8,2×10,2×12, 4×4, 4×6, 5×5, 6×6, 8×8 and 6x12sizes, In surfaced material we have 2×2, 2×4, 2×6, 4×4 and 6×6. Also kiln dried rougher header knotty 4×4 and surfaced 4×4-8′ clear. 2×5-12′ tng car decking and 2×6 12′ and 16′ tng car decking. 15/16″ x 4,6 and 8″ widths for fencing or just high quality cedar boards. The full dimension sizes allow us to re manufacture this material to other sizes and profiles and we will develop some stock sizes and patterns as well. Most recently we received what the mill calls low grade in 4×4 and 2×3, it is very reasonably priced, cheaper . Both are full dimension rough and with the rot resistance of yellow cedar perfect for garden use.